Connect with Customers at Home with Programmatic Direct Mail
Connect your first-party data to the PebblePost Graph to unlock advanced targeting and optimization features on the PebblePost Platform that work together to grow your customers' lifetime value, from bolstering loyalty programs to re-engaging lapsed buyers.
LET'S GET StARTED
Power Greater Relevance
Engage customers with the highest conversion potential based on billions of online intent signals that are refreshed daily.
Optimize to Outcomes
Focus on results, not margins or send volume, with optimization algorithms that are always learning and improving.
Get in Homes Faster
Improve recency and accuracy with a dynamic print and mailing network, including multilayer address and recipient validation.
Make

Meaningful

Connections Across the Customer Lifecycle
Customers expect every interaction with your brand to be relevant, especially when it occurs in the home.
PebblePost Customer Engagement unlocks the potential value of every file in your CRM, creating new opportunities to engage your customers at every lifecycle stage with relevant offers in their homes, even if you don't have a household address.
Let's Get Started
Reach Subscribers at Home
Amplify reach to include email and text subscribers, even without a household address.
Boost Retention and Loyalty
Deploy targeted upsell, retention, and loyalty offers to any list of customers quickly, easily, and accurately.
Optimize Customer Lists
Power efficient performance by optimizing any large customer lists based on conversion potential.
PebblePost has been an invaluable partner in our retention programs, helping upsell our current customers onto paid subscriptions. The customer engagement product has been a terrific complement to our other performance marketing channels, and has helped drive a lot of business!
Make Relevant

Connections

with Customers Active on Your Website
You want to treat a seasonal buyer different than a platinum loyalty member. Especially when they're active on your website.
PebblePost Customer Retargeting connects what's happening on your website to the data in your CRM, making it possible to quickly engage customers with relevant, targeted offers at home, even if they aren't logged-in.
Let's Get Started
Never Miss a Moment
Seamlessly deploy relevant, targeted offers within 12-24 hours of a customer expressing intent on your website.
Improve Customer Experiences
Apply global frequency capping and pacing to ensure you never over-send to your best customers.
Enrich Retention Insights
Use custom labels and segmentation to better understand what's driving transactions.
[Programmatic] Direct Mail is part of our omnichannel approach… reinforcing the message with consistent creative across multiple channels which leads to stronger recognition.
Understand

Performance Regardless of Point of Sale
Your customers don't just buy things on your website, so why only track and measure what happens online?
PebblePost bridges the gap between digital and offline purchase with reporting and measurement that takes into account all points of sale, whether they happen online, in store, and even over the phone.
Let's Get Started
Demystify Incremental Lift
Gain deeper insights into value created by comparing performance against control groups.
Understand Performance Faster
Access self-serve reporting for immediate insights into sends, revenue, transactions, and pacing.
Plan Ahead with KPI Projections
Partner with data scientists and experts to project performance and budgets based on your goals.
PebblePost helped TUMI utilize this new channel in a successful way. We were able to see the connection between online browsing and in-store conversions while adding new customers to the brand.
Delight

Customers with Beautiful, High Quality Marketing Mail
Your marketing mail is a tangible extension of your brand customers welcome into their homes. It has to be special.
PebblePost provides a variety of formats and gloss options to make sure your brand's creative is given the attention it deserves. We've even gone ahead and tested different combinations to determine the least likely to smudge during transit, or to be damaged while opening.
Create Superior Experiences
Create Superior Experiences
Select from a variety of creative formats and finishes to create the perfect look and feel.
Test and Learn What Works
A/B test creative imagery, format, and even offer codes, to further refine performance and deepen learnings.
Streamline Creative Processes
Quickly and easily upload creative assets while the dynamic print and mailing network does the rest.
Commit to
Sustainability

Without Sacrificing Performance

One of the wonderful things about Programmatic Direct Mail is that it is inherently greener than traditional direct mail marketing, since only people with the highest likelihood to convert receive a piece of marketing mail. In other words, you don't have to send as much to see the same, or even better, results. But we also know that's not enough. That's why we're taking active steps to lessen our impact on the planet, like partnering with the environmental restoration platform, veritree, and offering FSC ® Certified paper options for our customers.

LET'S TALK TREES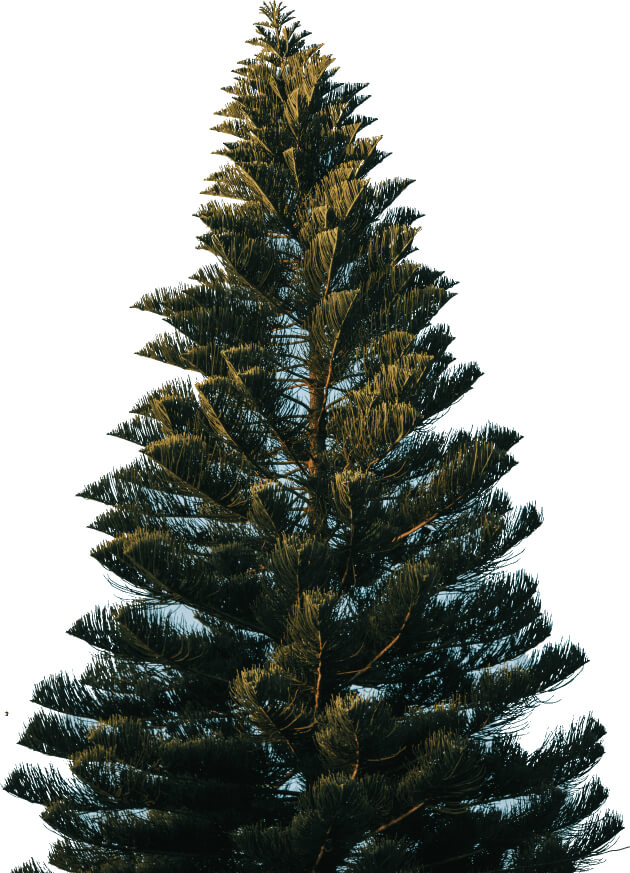 Ready to Make Programmatic Direct Mail a Part of Your Customer Retention Strategy?